Today we are going to look at 2 ways you can use webmail. The first is directly through the cPanel and the second is by using the address bar. While both of these will give you the same results, using the address bar is quicker and simpler.
That said, let's start with the cPanel approach.
Method 1: cPanel Approach
Step 1: Log in to cPanel
There are actually a couple of different ways you can log in to cPanel. You can use the address bar in whatever browser you are using and type in your website address name followed by a colon and 2083. So it would look like this:
Or, if you are a MRM SOLUTION customer you can access your cPanel by login in to your MRM SOLUTON account manager
Either way, this gets you to the access point you need to be in to go ahead and start using webmail from cPanel. Let's take a look at how to do that now.
Step 2: Using Webmail from cPanel
From the cPanel dashboard, scroll down and click the "Email Accounts" tool. You probably accessed this before when create a new email account.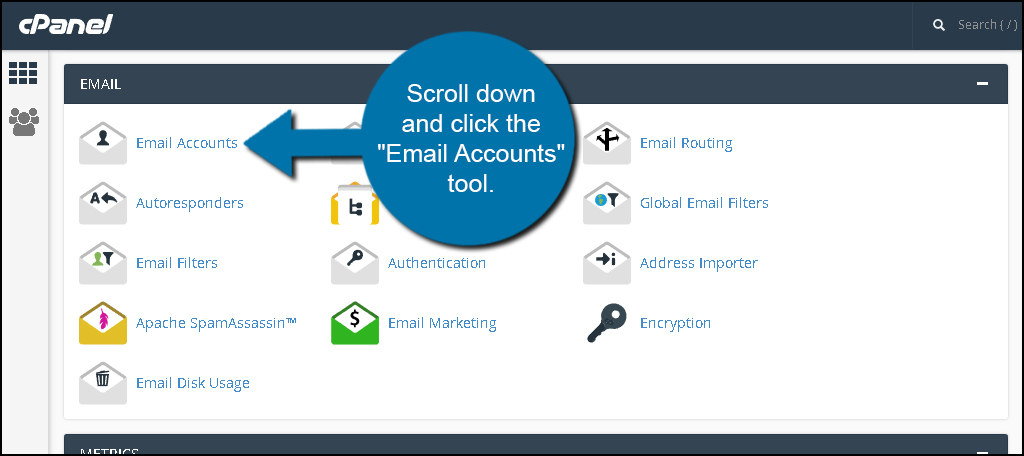 Find the email account you wish to open. Click the "More" button on the right and select, "Access Webmail."
A new tab will open where you can select Horde, Roundcube, or Squirrelmail. Each of these are basic brands of email readers. Choose which one you want and log into the email account.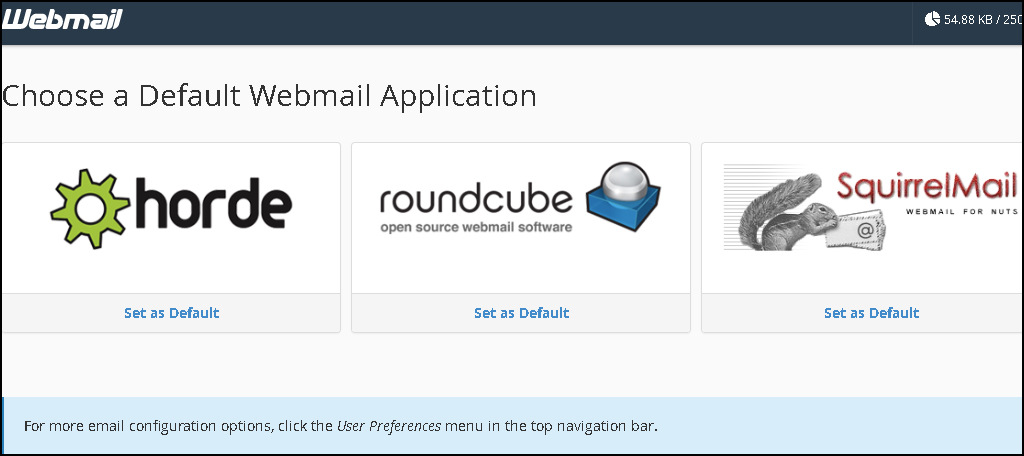 Method 2: Access Webmail from the Address Bar
Another method to access Webmail is by using the address bar of your browser. By default, cPanel will assign Webmail to operate as an extension of your domain.
Enter this into your address bar to open the system (replace "ggexample.com" with your domain):
http://webmail.ggexample.com/
If you use an SSL certificate attached to your website, you'll want to use this instead:
https://webmail.ggexample.com/
This will open the login screen of Webmail. Enter the address and password of the account you want to access and choose a default mail app if you haven't already.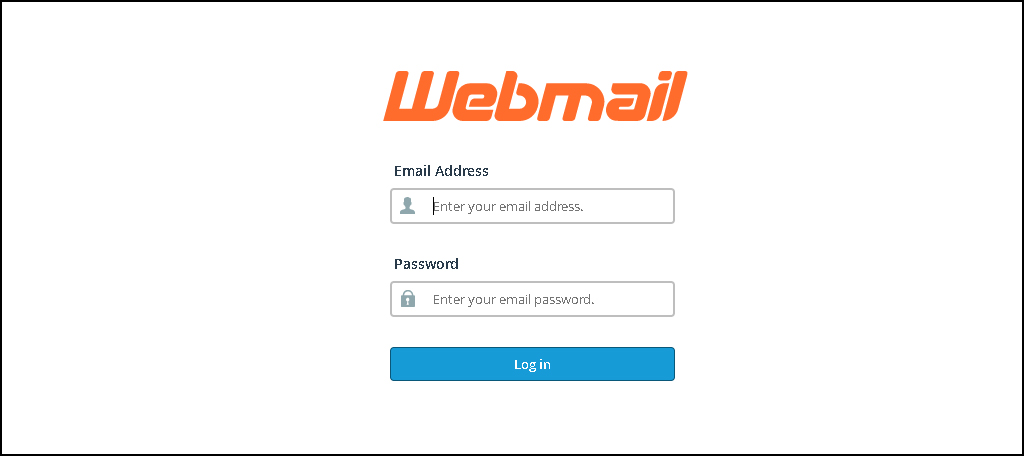 To speed up this process, I recommend bookmarking the URL link. This will enable you to just click on the bookmark and get to your webmail. Just keep in mind you will always have to log in.
Using Port Addressing
You can also access Webmail by inserting the port number of your site. Here are the defaults for both SSL protected sites and regular domains:
SSL – https://ggexample.com:2096
Non SSL – https://ggexample.com:2095
In reality, it may be easier to access your Webmail using the address I showed earlier as opposed to ports. Sometimes ISPs will block access to these to combat spamming.
Multiple Ways to Access
There are plenty of ways you can access email from your website. Whether you're going directly to Webmail or using applications like Outlook or Thunderbird, you're always able to send and receive messages.
Using this web-based app merely gives you the ability to stay connected to your messages no matter where you are as long as you have access to the Internet.
Webmail vs Email Clients?
Again, there is really no wrong answer here. Both webmail and email clients have pros and cons. See, webmail's main problems include security, adverts, and more limited storage space.
Whereas the main problems with an email client include system updates, accessing email on multiple computers, and backup.
Either way, you go, you will have to deal with issues, but both are also very good and acceptable ways to handle email.
Things to Know About Using Webmail in cPanel
Is cPanel Email Secure?
cPanel allows you to encrypt email messages, which makes it one of the securest ways to send messages. The encryption uses a public key and only the intended viewer will have access to that key.
That said, it is worth mentioning that you should only access your cPanel from a trusted computer. Otherwise, you may compromise your entire account, but to be honest, this is true for just about anything nowadays.
How Do I Change My Email Password in cPanel?
It is a good policy to change your password every six months and luckily, this is pretty easy to do in cPanel. It can be done in just four easy steps:
Log into cPanel and click on Email Accounts.
Find the email account and click on the "Manage" button.
In the Security section, enter a new password.
Click on the "Update Email Settings" button to finish.
It should take less than a minute to do and can help protect your account.
Can I View Webmail on My Smartphone?
Viewing and managing emails has become one of the most popular uses for smartphones, so you better believe you can use webmail on your mobile device. However, if you are looking for a dedicated app, then it doesn't exist.
Instead, you can set up the mail app that comes on your mobile device to receive and send emails for webmail. The process is slightly different depending on the app you use, so please refer to the information they provide.
Can I View Webmail in Microsoft Outlook?
Just like on your smartphone, Microsoft Outlook and other email clients can be set up to receive and send emails via webmail. The settings change depending on the tool you use, but it mostly just includes entering the port data.
This is a great way to view multiple email accounts in one place, and you may probably have access to Outlook through your Office subscription.
Can I block the Ads in Webmail?
If you are using Google Chrome, you can block ads by installing the Webmail Ad Blocker extension. This will fully block the ads you may encounter. Other browsers will have a similar tool you can use.